BDO enlisted our services to orchestrate their annual staff party.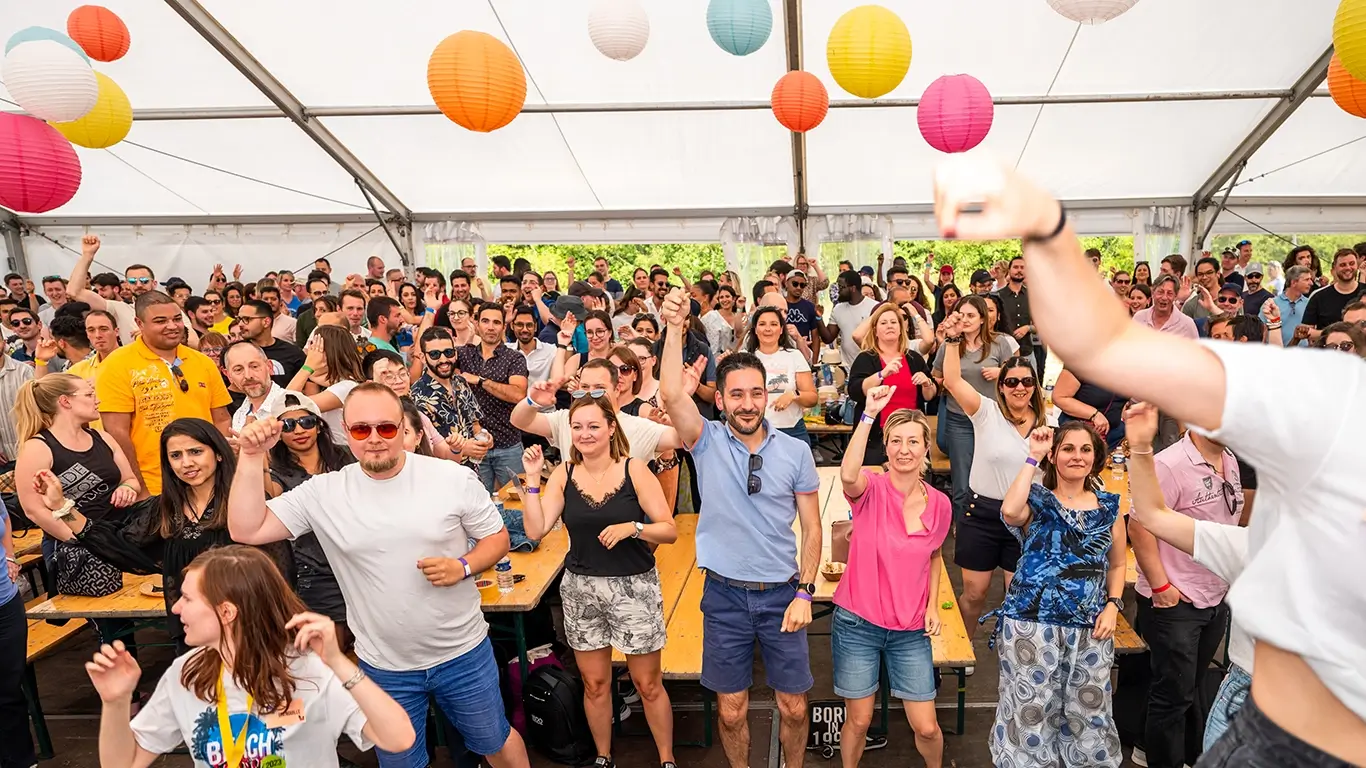 Objectives
offer employees a day of relaxation to thank them for their commitment throughout the year
develop dialogue between different departments
strengthen team cohesion
contribute to the employer brand
Our Work
After successfully organizing an urban rally in Luxembourg City during the previous edition, we proposed the 'Beach Party' theme to BDO, encouraging relaxation in a cheerful and joyful atmosphere. Our primary challenge was to find a beach, a rare commodity in Luxembourg, capable of accommodating a tent and activities for 500 people. Challenge conquered. On the event day, our team of spirited hosts welcomed the participants with sunny music and dance, setting the tone for the day. They then inspired teams to engage in a series of equally amusing and original activities. This sunny and laughter-filled day concluded with a convivial barbecue and a lively dance floor that lasted into the night, contributing significantly to team cohesion and dialogue.